TUSCAN CONCIERGE SERVICE
Tuscan Concierge Service - stress free Tuscan holiday experiences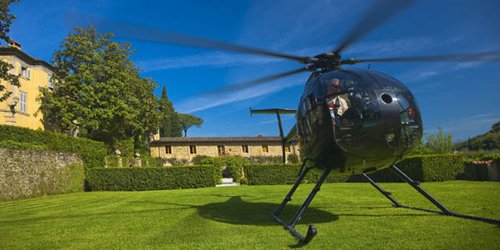 Dreaming about your perfect Tuscan vacation experince can be so exciting, just think of all that fantastic food and wine! the breathtaking landscapes, the art cities brimming over with wonderful sights and experiences,

so much to do!

so many places to visit!

But, where do you start, how do you organise it all?


Unless you know Tuscany like a native and have an address book overflowing with personal contacts you'd have real problems coordinating things!

That's where our Tuscan Concierge Service comes in. Available to all private guests,  who book one of our villas. Our experts have years of experience in organising all manner of services, they have a vast knowledge of Tuscany and lots of personal contacts for every service you can imagine and more. Please Note - Services must be organised before arrival and are prepaid.
Not all services are available at all properties and locations and will be confirmed on receipt of your request.


Here are just a few of the services our Tuscan Concierge Service can offer/organise in advance of your arrival -


    Airport pick up service
    Booking private drivers

    Advice on other means of transport (trains etc)
    Pre arrival starter shopping (where possible)
    Sightseeing tours
    Wine tasting
    Cheese tasting
    Olive oil tasting
    Chocolate & gelato tasting
    Cookery lessons/courses
    Pizza making lessons
    Villa chef service
    Truffle hunting
    Designer outlet shopping trips
    Ferrari experience
    Massage
    Music
    Beach club reservations
    And more ............
These are just a few of the services we can offer, however if you need any other help or advice before arriving then please get in touch, we'd love to hear from you.

Contact us to discuss your Tuscan Concierge request

Note: Our Tuscan Concierge Service is an advice/organising/booking service offered to private guests who have booked one of our properties. It is offered prior to arrival and all services are payable in advance. Each service will be quoted for on request and once booked, cancellation terms apply. Many of the services will be carried out by trusted third party vendors, not associated with Rent a Villa in Tuscany, terms and conditions for each service will be sent at the time of booking.
NB. Extremely last minute requests may not be possible to accommodate – please ask well in advance. We reserve the right to refuse last minute requests, we feel we are unable to deal with because of lack of time.

Please also Note: Our Concierge Service it is not a wedding planning service, event organisation service, course/conference organisation service or tour planning service - where different terms & charges apply. If you require any of these, please get in touch.