GET TO TUSCANY

Get to Tuscany - by car, plane or train, help and advice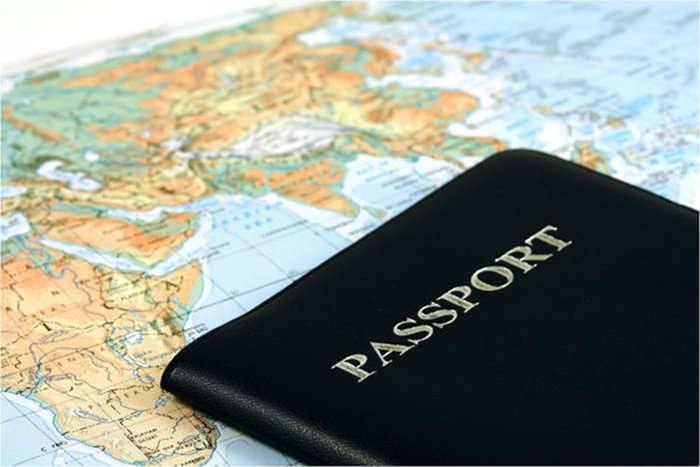 These days, it's not difficult to get to Tuscany. The region is well served by flights from the UK and Ireland. The main north-south motorway runs right through the centre of Tuscany and there are good railway links to the main cities.
However, most of our holiday villas are in country locations, so a hire car is essential to get to and from the villa and to explore this fascinating region.
We hope you find the following information useful, if you require any more detailed info, please get in touch. We'll do our best to find out the info for you.
AIRPORTS THAT SERVE TUSCANY

---
There is a choice of several airports of different size and location that serve Tuscany.
ROME AIRPORT
Rome has two airports - Ciampino is smaller and more for low cost flights and Fiumicino is a larger International airport. Tuscany is approx a 1.5 - 3hrs drive depending on what part.  You could always spend a couple of days in this fabulous city before starting your villa holiday. Family and friends have often done this (they all recommend doing the city first then the relaxing countryside after) and have enjoyed the many tourist attractions of this amazing city.

PISA AIRPORT
Pisa airport is located right next to a dual carriageway linking to the A1 motorway around Florence for easy access to destinations in Tuscany.

FORLI AIRPORT
Forli is located between Bologna and Rimini. It is a tiny airport, but modern and efficient. We have travelled to and from here several times. There's a restaurant at the top of the road on the corner near the supermarket in case you arrive or depart near lunchtime.

BOLOGNA AIRPORT
Bologna airport is situated just off the A1 Motorway. So you can easily join it to head south. There's a self-service restaurant at the top of the road out of the airport should you need a resonably priced, meal when you arrive.

FLORENCE AIRPORT
Florence airport is the nearest airport for most locations in Tuscany. It is a small but modern airport. Very close to the A1 motorway around Florence. Smaller planes fly into Florence due to its location. 

FLIGHTS TO TUSCANY

---
If you're looking for a bargain
Ryan Air and Easyjet both often have great deals. They both fly from lots of UK and Irish airports. Each airline tends to fly to different Italian airports eg: Ryan Air fly into: Rome, Pisa, Forli and recently even Perugia, where as Easyjet fly into Rome, Bologna and Venice. Check out each airline's site for latest updates and offers on destinations, fares and routes.
Alitalia and British Airways also have several routes to Italy. Also check out the airport sites to see which airlines serve them.

Another time saving way to find flights is to use the flight search engine Dohop

GETTING TO TUSCANY BY CAR

---
CAR HIRE
Car hire is essential for all country properties. All airports have car hire available. 

TRAVELLING IN YOUR OWN CAR
If you are travelling in your own car, the AA have great information and driving advice for Europe, including information on tolls in Europe, a ferry planner routes and details re. International Driving Permit. The ABI also have advice on motoring abroad. Check them out before you leave.

If you need a repair whilst in Italy there are dealers in most towns ie: Ford, Fiat, BMW etc. If this is not important most local garages supply a very good service. Most of them also have body work facilities for repairs to bumps and scrapes.
TRAVELLING BY TRAIN IN TUSCANY

---
Italy is well serviced by Intercity and local trains. There are also several high speed routes connecting many of the major cities. Information on trains and timetables is available online . Train tickets need to be validated by stamping them in the small  machines found at the beginning of platforms and station entrances. Stamp the ticket just before both your outward and return journey. If travelling during hot weather, Intercity trains have air conditioning but local trains do not. Train ticket prices work around a standard fare based on the number of kilometres. Supplements or additional costs are added for example if you choose to travel by fast train. This supplement is usually reimbursed if the train happens to be delayed by several hours in unforeseen circumstances. You are required to complete a form in order to claim this.
MAPS OF TUSCANY

---
You will no doubt need to refer to a map whilst planning your holiday. Our Tuscany Maps and Best Tuscany Apps pages should be your first port of call, you should find enough info to plan your trip. If you need more info, try the Google Maps site where you can enter your address and a few seconds later have a map and driving instructions from your house to your Villa in Tuscany.
The Michelin site is very detailed. It creates maps after inserting the location, gives driving directions and also lists Michelin guide restaurants.