LAST MINUTE TUSCANY
Last minute Availability and discounts on Tuscan Villas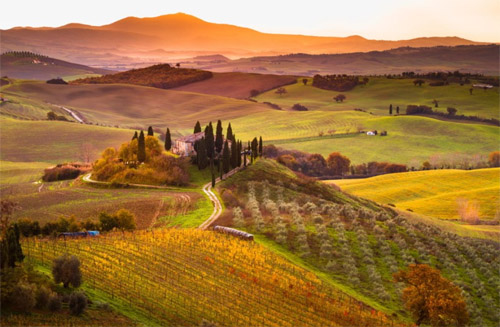 There's more to Tuscany than Summer sunshine, Spring and Autumn can be  fantastic times to visit too. The food in Tuscany changes with the seasons and shops and museums are less crowded and the countryside explodes in colour as the hills are covered in Spring flowers or Autumn leaves, perfect for long walks.
Last Minute Availability and Offers in Tuscany, features a last minute chance to enjoy some summer sun and features great deals on Tuscan villa rentals.
More great offers are being added daily, bookmark this page for fantastic last minute villa rental deals.

Click on the image or villa name for more info -
LAST MINUTE OFFERS 2018

---
Villa Dante - sleep 8
Fabulous villa with outdoor pool and hot tub close to a local village nr Lucca
14 - 21 July
28 July - 4 Aug
WAS 7,500 NOW 5,625
1 Sept - 29 Sept
WAS 6,875 NOW 6,250

Villa Cedro - sleeps 12
Fabulous villa with private pool walking distance to the local town
20% -25% discount
11 - 25 Aug
WAS 5,200 NOW 4,160 per week
25 Aug - 1 Sept
WAS 4,450 NOW 3,338 per week
29 Sept - 6 Oct
WAS 3,750 NOW 2,813 per week

Villa Cascata - sleeps 21 or 29
Perfect villa for a large group and/ or an event - set in beautiful scenery
28 July - 4 Aug
WAS €10,249 NOW 8,500 per week

Villa Tenuta
Available 28 July - 1 Sept
20% discount
Villa Nova - sleeps 18+2
Fabulous villa set in huge vineyards in Chianti Classico, Superb countryside within easy reach of Siena and a natural spa town
Last minute vailability 30 June - 21 July
WAS €9,130 per week
Discounted price x 1 week - €6,738
Discounted price x 2 weeks - €6,250 per week
Discounted price x 3 weeks - €6,000 per week

Villa Sant Angelo - sleeps 16
From 18 Aug - 1 Sept
8 Sept - 29 Sept
WAS €14,500 NOW €13,000 per week

Villa Bello - sleeps 20
From 2 June -14 July 2018
20% Discount for up to 10 guests
10% Discount for up to 14 guests

From 8 - 29 Sept 2018
10% Discount for up to 14 guests
Borgo Lucchese - sleeps 24
Stunning luxury hamlet close to Lucca
Housekeeping staff and chef service included
20% discount for all high season weeks left in 2018
Available 14 - 21 July , 4 Aug - 22 Sept

Villa Loggia - sleeps 22
Gorgeous luxury villa close to Lucca, own wine cellar
Housekeeping staff and chef service included
20% discount for all high season weeks left in 2018
Available 21 July - 22 Sept
Villa Contessa - sleeps 12
Amazing luxury manor house close to Lucca
Housekeeping staff and chef service included
20% discount for all high season weeks left in 2018
Available 30 June - 7 July , 14 - 21 July, 18 - 25 Aug, 8 Sept onwards


Villa Conte - sleeps 15
Elegant manor house close to Lucca
Housekeeping staff and chef service included
20% discount for all high season weeks left in 2018
Available 11 Aug - 8 Sept, 22 Sept onwards
Looking for Early Booking Deals?  CLICK HERE

Home

>
Last Minute Offers Tuscany