Tuscany
The Most Beautiful Region in Italy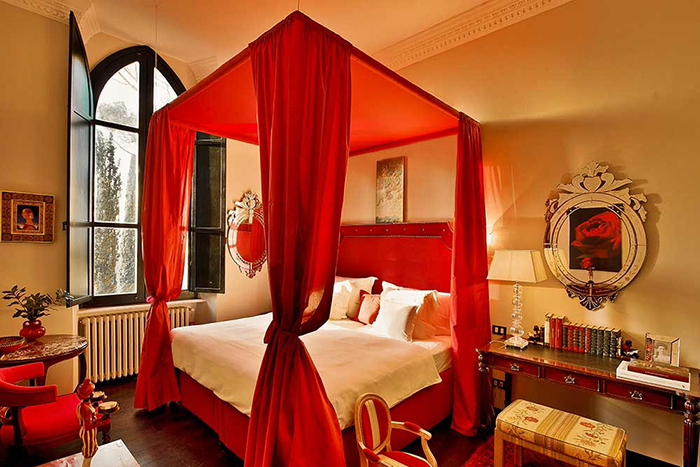 Tuscany - Enjoy a wonderful, relaxing holiday of a lifetime in the most beautiful region of Italy.


Choose from the wide selection of properties we have available to suit all tastes and budgets -


- Lovingly restored villas or rustic, stone farmhouses set amongst the breathtaking countryside for those who long to leave the stresses and strains of city life far behind.

- Luxury seaside villas in chic coastal resorts for those who'd prefer to rub shoulders with the International jet set after a hard day's sunbathing.

- City centre apartments in Tuscany's art cities for those who fancy a spot of culture or even designer shopping!

- We even have a stunning selection of medieval castles for families or groups of friends who really want to "step back in time" without giving up on modern comforts.


Why do we love Tuscany?


The list is long! Of course, there's the sunshine, the landscapes, the food, the wine, the friendly locals, just to name a few things. We just love the laid back Italian lifestyle and we know you'll love it too when you Rent a Villa in Tuscany.

However, we know that planning a holiday can be a daunting task, trying to please a large group of differing ages and interests isn't easy. Why not let us turn your Tuscan holiday planning into a stress free, fun experience? We know Tuscany inside out, we'd be pleased to recommend properties and activities that best suits your group's needs and interests. We can help you organise everything you could possibly want to do in Tuscany, including - cookery lessons, wine tasting, designer shopping trips and more. Our team of trusted partners can even organize your dream wedding or honeymoon in Tuscany.

We believe Tuscany is one of the most beautiful places on earth, after you Rent a Villa in Tuscany we know you'll agree.


BUONE VACANZE!

What People Say -
" ......... Most importantly, our contact at Rent a Villa in Tuscany is amazing. Fiona was always there for us, efficient, and quick to respond. My wife and I would like to thank her very much! If only most service providers could understand "this is how it should be"
Richard - Colorado, USA
"Villa Pietrasanta was a divine Tuscan villa. Beautifully appointed, stylish, yet comfortable with everything one desires / expects in a villa at this level. Surpassed all our expectations. Perfect for family holidays, our 3.5yo had an absolute ball in the pool and garden. Tranquil setting but in excellent location, close to stunning Lucca, unmissable Pietrasanta, beaches, etc.
The owner was supremely gracious, welcoming and helpful and the onsite manager / gardener was delightful and very helpful, while also respecting our privacy.
We had the holiday of a lifetime and would highly recommend this villa to those looking for a similar experience to ours."
Fiona - Glasgow, UK