TUSCANY REAL ESTATE

Tuscany Real Estate - Advice on buying your very own dream Tuscan Villa, farmhouse or castle!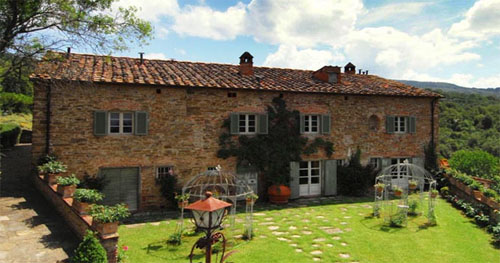 Investing in Tuscany Real Estate is right up there at the top of many people's list of things they'd love to do – a rustic farmhouse in the Chianti hills, a seaside villa in chic Forte dei Marmi or even a stylish apartment in Florence. But for most people, buying that dream home remains just a dream, they don't know where to buy or how to start looking (even Tuscany has its "in" areas). They have no idea how the buying process works in other countries and even if they eventually manage to find their dream villa or Tuscan castle, the idea of wading through mountains of paperwork and official documents in another language is just too much to even consider. However, with the right help and advice investing in Tuscany Real Estate can be an (almost!) stress free and even enjoyable experience.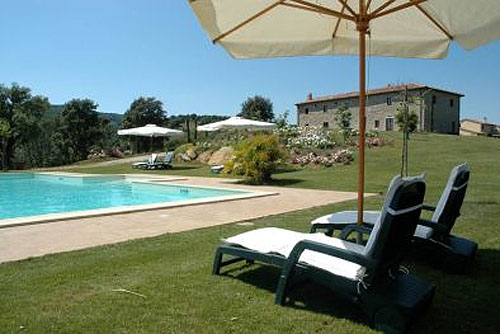 We have been involved in the Tuscan Villa Rental sector for many years, in that time we have formed a partnership with a trustworthy, local Real Estate company, who have a wide range of properties for sale in Tuscany and worldwide. If you're thinking of buying that dream home in the sun, let us know what you have in mind. Our Tuscany Real Estate experts have many stunning properties for sale in top areas of Tuscany.

NOTE: The properties shown on this page are a small selection of the type of top properties our partners have for sale (in Tuscany and also Internationally). Being shown on this page does not guarantee that the property is still for sale.

Get in touch to start your Tuscan Property Search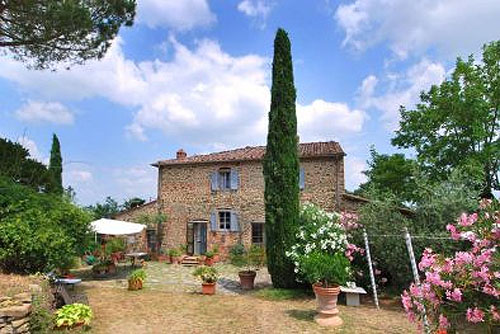 This Video "A Beginners Guide to Property Investing" has lots of good advice
OUR TOP TUSCANY REAL ESTATE TIPS
---
Here are some tips we think are important if you are considering buying a property in Italy

BE SURE OF YOUR REASON FOR BUYING
Forget the chat round the kitchen table about throwing in the towel and jetting off to a romantic hideaway in the Tuscan countryside or lazing on the beach in Forte dei Marmi. Really think about why you want to buy that dream villa or Tuscan Castle, it will greatly influence your final choice. Do you want to relax on holiday, invest in a rental property, soak up the city culture, retire etc etc. The search and buying process takes time and you don't want to make a decision you'll regret later.

BE WARY OF BUYING WITH FRIENDS/RELATIONS
Sounds great, let's club together and buy a farmhouse in the Chianti hills. We'll all get to use it and we can rent it out to cover costs. Mmmm!!! Haven't met your family, but, I'd be very careful about this choice. Make sure the deal is all written down (by a lawyer preferably) who pays how much, for what, when etc. What happens when it all goes pear shaped. Families, who'd have'em!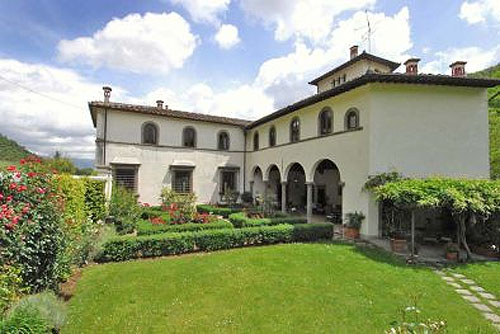 LOCATION, LOCATION, LOCATION
One of the most important things to decide and the one so many people get wrong. Decide what is important to you – distance from airports, facilities such as hospitals, schools, shops etc or total peace and quiet. Proximity to beaches or ski areas might be your priority. The romantic villa at the end of a 10km track might seem wonderful in mid August, what will it be like in mid Winter. The converted mill with the babbling brook flowing under it might seem different with a raging torrent rushing through. A mountain top view might mean a 2 hour round trip to take the kids to school. Even in fashionable areas such as Tuscany, certain areas are more fashionable than others, if you plan on reselling or renting, then do your homework. Most of all, keep your feet on the ground, don't get carried away by a sunset or the smell of the flowers.

TEST DRIVE THE LOCATION
Don't make a spur of the moment decision. Minimum, drive round the area, make a list of good and bad points. Better still spend some time in the area, can you imagine living here? does it have enough to do on holiday? How long does it take to get to the airport? CONTACT US if you'd like to rent a villa in Tuscany to get to know the different areas of Tuscany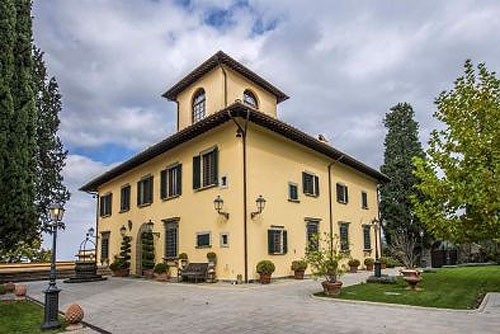 WHAT TYPE OF PROPERTY/AMOUNT OF LAND?
We all have a romantic image of our dream property – it might be a fantastic, 20 room, Tuscan castle with a banqueting hall and stables or a renovated, rustic Tuscan farmhouse surrounded by its own olive grove or vineyard etc (we bought one, it's a ton of work believe me!) But is that the best solution? An older property may need restoration, maintenance etc. More land means grass to cut, olive trees to harvest etc. An apartment could be easier to maintain, a new property would be low maintenance etc. A small garden might be sufficient. Are you a diy expert, do you want to spend your holidays catching up with maintenance? Alternatively, are your language skills up to explaining to builders, plumbers etc what you need done? If you are planning on renting, then the type of property becomes even more important. If you need advice on what the rental market is looking for, then CONTACT US (either before you look or when you've found something you are considering, afterwards it's too late!).

KEEP AN EYE ON YOUR BUDGET
Although watching crazy folk living in a tumble down shack with holes in the roof makes fun TV, honestly it's no fun in mid winter (did I ever tell you about our first Christmas in our "new house"!! snow blowing in the hole in the door, just as the builder decided he wasn't going up on the roof to install the stove chimney). The purchase price of your property is only part of the total. Calculate on at least a couple of visits to view properties, then various visits to banks, notaries, government offices. These all add to the total expenditure. When buying a property in Italy there are numerous things such as taxes, notary's fees, estate agency fees , stamp duties etc to consider. A trusted professional can give you advice on the expenses involved. Once you've bought the house there are maintenance costs (note - some will cost more if you are a non resident) such as rates, insurance, utilities, rubbish tax, garden/pool maintenance etc. If you are considering renting your villa then plan carefully, if it's not ready by a certain time you'll miss a season. Remember, the time to gaze at the sunset is after you've bought the house, keep a clear head when dealing with the costs, it's easy to get carried away by your dream house and its fantastic view!

RESALE/RENTAL VALUE
If you plan on reselling or renting then make sure you get good advice. You may think you have a lovely property but if it's in the wrong area it just won't rent. The wrong type of property even in the right location could also be difficult to rent or resell. Don't buy yourself a white elephant. For unbiased, friendly advice get in touch with ourselves re rental potential or a trusted professional if you're thinking of buying.

GET A TRUSTWORTHY PROFESSIONAL ON YOUR SIDE RIGHT FROM THE START
Buying property is probably one of the biggest investments we make in our whole lives. It's confusing enough in our own country, think what it's like in a foreign language, in a country, which uses a different legal system etc. Our advice is unless you are bi lingual and understand the culture etc don't try to buy a Tuscan Property using the DIY approach (and even then we wouldn't recommend the DIY approach). A friendly, trustworthy, honest, professional is worth their weight in gold. Friendly because they need patience and be willing to listen to what you want (most foreigners are looking for totally different types of properties from the locals) and spend time viewing properties with you. Trustworthy and honest because property buying legalities are complicated and ever changing, you need someone on your side guiding you through the minefield. Professional because there are a number of legal requirements that need to be completed and you really must have someone who knows the ropes.

Thinking of buying a Villa in Tuscany? - get in touch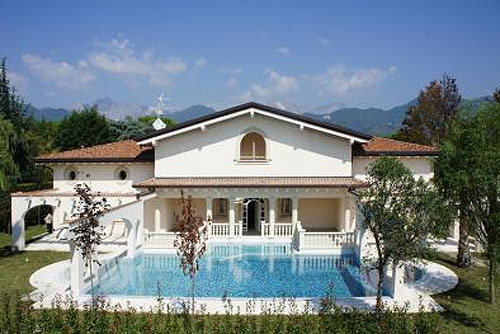 Hopefully none of this advice has put you off buying a property in Tuscany. With the right help and advice you could soon be enjoying your very own villa, farmhouse, seaside villa or castle.