TUSCANY COOKING CLASS REQUEST

Learn to cook delicious Tuscan food, guided by a local expert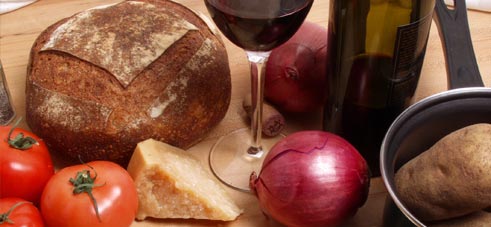 Thank you for your interest in our Tuscany Cooking Classes. Please complete and submit the form below for more information or to book a class. When completing the form please note the following -
- Certain classes are only available on certain days or at certain periods. Please use this calendar to check your required dates fit in with the available days.
- It is always better to book well in advance to make sure you get the dates you want, however some classes can be booked with only 2 days notice.
- Certain classes can take place in Florence or at your villa, please tell us which you prefer (and the villa address if required)
- Let us know how many people are taking lessons and how many are eating without taking lessons.
- Please let us know if anyone in your party has any food allergies etc.
- Most classes include wine with the meal, which we would select, if you would like to choose your own wines from our extensive list, please let us know.
- When we receive your request we will send you more information and itinerary etc. however if you have any questions or would like us to suggest a particular class or tour, please get in touch.
- Final prices depends on a number of factors including - number in group, distance from Florence, special wines chosen etc. A final price quote will be sent when we know your exact requirements.


In addition to Tuscany Cooking Classes our partners also offer a wide range of wine and food related classes and tours. Click on "Tuscany Wine", "Tuscan Cooking" or "Tuscan Bike Tours" 
Tuscany Cooking Classes Request