TUSCAN CHEF SERVICE

Tuscan Chef Service - Bring one of our chefs home to cook dinner for you!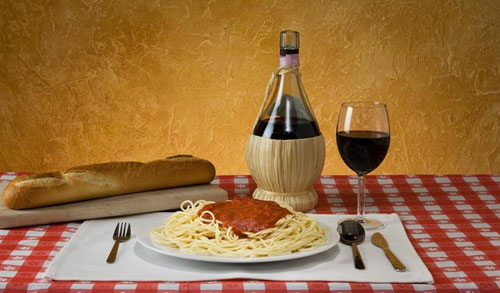 Bring one of our chefs home with you and offer your family and friends a fantastic evening with traditional Tuscan dishes and the best Tuscan wines. We'll organize it all for you and bring the ingredients and wines, all you have to do is provide the kitchen!


So, how do I book a chef?

It's easy! Complete the form at the bottom of this page - insert your preferred date, tell us which of our villas you're staying in, number of guests eating, then choose from one of our suggested menus below or if you have your own ideas, let us know what you have in mind, we'll do our best to get the ingredients.  Our suggested menus have wines included, however if you like to choose from our special wine list (extra charge), just let us know when completing the form.

Back to the Rent a Villa in Tuscany home page

2019 Prices
| | |
| --- | --- |
| No. in Group | Price per Person |
| 10 | €43 |
| 9 | €45 |
| 8 | €48 |
| 7 | €50 |
| 6 | €55 |
| 5 | €60 |
| 4 | €65 |
| 3 | €70 |
| 2 | €100 |
Prices start from €43 per person in a group of 10 (final price depends on size of group, exact menu and distance from Florence or Lucca)
The price includes:
One of our chefs for up to 10 people and a chef plus waiter for larger numbers, at your premises so long as not more than 10 km from our premises in Florence or Lucca (there is a travel  supplement for locations more than 10 Km from Florence or Lucca), all the ingredients for the dinner, wines for adults and fruit juices for children, preparation of the meal and clearing up afterwards, inc washing up of kitchen utensils.

The apparel and style of our chef and waiting staff will be informal. For elegant dinners, we can also provide everything needed: tables, chairs, linen tablecloths, silver cutlery, crystal glass etc. Prices and menus to be agreed. Please get in touch for more details.

Please note: Please book a min of 2 weeks before the date of service. We are unable to consider last minute enquiries  1 - 2 days before the date of service. 

SUGGESTED TUSCAN MENUS

---
MENU 1 - A TUSCAN DINNER FOR FRIENDS
Pappa al pomodoro or Panzanella (depending on the season)
Tagliata di pollo all'aceto balsamico (chicken with balsamic vinegar)
Seasonal vegetable side dish
Panna cotta with sauce
Red wine Chianti Selvapiana, Rufina
MENU 2 - HAND-MADE PASTA
Hand made pasta: preparation of different kinds of pasta, cut by hand and machine (spaghetti, taglierini, fettuccine, tagliatelle, etc.)
Three typical Tuscan sauces: carrettiera, mushroom* and pesto
Red wine Chianti collifiorentini Lanciola Impruneta
MENU 3 - A MORE COMPLEX MENU
Mezzelune con ricotta e spinaci (typical pasta with a spinach and ricotta filling)

Pollo alla cacciatora ( hunter's style chicken)
Cantuccini di Prato (traditional Tuscan biscuits with almonds or chocolate)
Red wine Sangiovese Lagone Livorno
MENU 4 - TUSCAN SEAFOOD MENU
Pesciolino finto
Risotto nero alla fiorentina(Florentine "black" risotto made with cuttlefish ink)
Calamari in zimino (Squid with Swiss chard)
Lemon cake
White wine Vernaccia di San Gimignano Casale Falchini
MENU 5 - WINTER MENU
Cavolo con le fette
Gnocchi al ragù (gnocchi with meat sauce)

Arista (roasted Florentine pork loin)
Red wine Morellino Le Pupille Scansano
MENU 6 - VEGETARIAN TUSCAN MENU
Bruschetta with fresh tomatoes
Gnocchi con ragu di verdure (gnocchi with seasonal vegetable sauce)
Involtini di verdure (Vegetable rolls)
Pineapple Tiramisù
Red wine Barco Reale Ambra Carmignano
* Subject to seasonal availability
During your dinner we serve good quality Tuscan wines, (which are included in the price). If you would like something different, please ask to see our special wine list, with relative prices.

BOOK OUR CHEF SERVICE/ENQUIRY

---
If you would like to book one of our chefs, if you have any questions or if you have your own ideas for your special villa dinner - Please complete the form below, we'd be delighted to hear from you.