NEW YEAR IN TUSCANY

New Year in Tuscany, experience the festive season in beautiful Tuscany


Tuscany at Christmas & New Year is truly magical. Experience the sights, sounds and delicious smells as you meander through the sparkling streets of Florence, Siena or Lucca. Tuscan art cities with their magnificent medieval palazzos make the perfect festive backdrop for a spot of Christmas window shopping. Make sure you make time to admire the decorated Christmas trees, which adorn the main squares of every Tuscan town and village, and if the air gets a touch chilly retire to a local bar serving delicious hot chocolate and local Tuscan panforte!
EXPERIENCE MAGICAL TUSCANY THIS NEW YEAR
---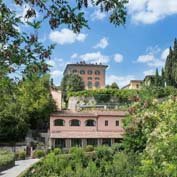 TUSCAN ESTATE & SPA - Sleeps 20
---
Fabulous luxury villa on a Tuscan wine estate and in a picturesque Borgo, set in beautiful countryside. 10 bedrooms, 10 bathrooms. Large living room, well equipped kitchen, dining room, private indoor heated pool, satellite TV, studio, sauna, gym, air conditioning, Large grounds. Facilities include spa with lap pool, Turkish, wellness suite, massages, gym, spa cafè. Borgo with bistro & gourmet restaurant. Local village 2km. Arezzo 21km, Florence 62km.
NEW YEAR PACKAGE - €28,400 x 2 nights
see below for inclusions

Wake up on New Year's morning in your very own Luxury Tuscan Villa. We have a wonderful New Year package for you at an exclusive villa in Tuscany.

A fabulous, aristocratic Tuscan villa of incredible luxury and charm, with a heated indoor pool and all modern comforts for an unforgettable start to the new year.

Two nights with a private chef prepared New Year's Eve dinner. The party continues with an open bar at the Borgo's Tuscan Bistro and resumes the next morning with a rich and traditional brunch for the beginning of the year.

Our package includes:

    Two nights (maximum 20 guests)
    Private New Year's Eve dinner with Chef in villa
    Party with Open Bar at the Tuscan Bistro
    Brunch to start the New Year at the Osteria
    Dates: 30 December - 1 January 1st or 31 December - 2 January
    Package is valid for a maximum of 20 guests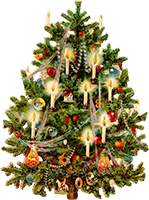 HAPPY NEW YEAR FROM
BEAUTIFUL TUSCANY!

THINGS TO DO OVER THE FESTIVE SEASON  IN TUSCANY
---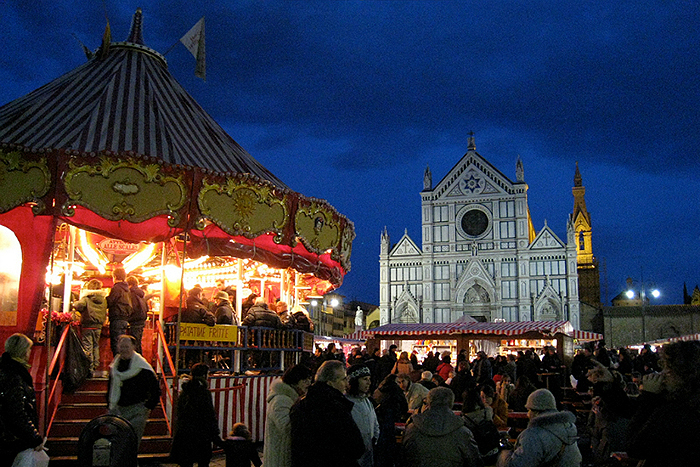 To save you the hassle of trawling the internet for information on things to do in Tuscany at Christmas, we have done it for you (we also have a Tuscany Information Pack, which we send out to every guest) . We hope you find the information useful, if you need any other information to help you plan you Tuscan Christmas Experience then please get in touch.
Note: Some dates are to be confirmed, Remember to double check dates and venues locally before travelling to an event.

CHRISTMAS MARKETS

As well as the many weekly markets in every town and city in Tuscany there are also specially held Christmas markets dedicated to small gifts, xmas decorations and speciality food products from the area. Here are a few suggestions, there are many more,
Please check locally for confirmation of  exact times and dates.
 

FLORENCE - Piazza Santa Croce  – 28/29 Nov - 17 Dec

SIENA - Pzza del Campo - 2/3 Dec (plus lots of festive activities during all of Dec and Jan)

AREZZO - various parts of the centre, Tirolese Village - Piazza Grande 18 Nov - 26 Dec

LUCCA - Area del Foro Boario, Via per Camaiore 125, Lucca - 9 /10 Dec 

MONTEPULCIANO - Piazza Grande - 18 Nov – 7 Jan
NATIVITY SCENES

Although Christmas trees are gaining popularity, traditionally, the main focus of Christmas decorations in Italy was the Nativity scene, "presepe" in Italian. Every church has a presepe and they can be found in squares, shops, and other public areas all over Italy.
Displays often go beyond the manger scene and may even include a representation of an entire village. Figures are usually made of wood but other materials such as marble or terracotta are also used. The scene can be minature or life size, mechanical or even living (ie villagers reenact the scene).

Here are a number of places worth visiting during Dec to see a various artistic interpretations of the nativity scene.
Please check locally for confirmation of exact times and dates.

CIGOLI NR SAN MINIATO  - Artistic Nativity - 7 Dec - 8 Jan
LONDA NR FLORENCE - Live Nativity - 24 Dec - 6 Jan

PALAZZUOLO SUL SENIO - 1000 Presepe per palazzuolo - 8 Dec - 6 Jan

SAN GIOVANNI VALDARNO - Natale nel Mondo (nativity collection)  - 8 Dec - 6 Jan

GOSPEL CHOIRS

The Toscana Gospel Festival has been performing in churches, piazzas and other venues throughout Tuscany for more than 20 years. Come along and join in the festive singing. Check out the site here for more details of each concert.
Please check on website and locally for confirmation of exact times and dates of concerts.

FESTIVE FOOD AND WINE

Tuscany is famous for its local food and drink. Autumn and Winter are the seasons for a number of delicious products such as olive oil, mushrooms, truffles and chestnuts. Local restaurants offer special seasonal menus, which include such dishes as  porcini mushroom risotto, pasta with truffles and chestnut cake. Around Christmas time you have to try local sweets and cakes such as panforte and riccarelli. This is of course the home of Chianti and Brunello di Montalcino, some of the finest wines in the world. Try the new season's wine at one of the many festivals or a local "enoteca".


We offer a number of food and wine tours, either in Florence city centre or at your villa - just contact us for details.
MUSEUMS AND GALLERIES

Florence is the home to much of the world's renaissance art and a visit to the Uffizzi gallery around Christmas time is a special experience. The gallery is closed on Christmas day and New Year's day but open at other times. If you would like us to organise a guided visit for you then please get in touch.

CITY TOURS & SIGHTSEEING

Winter can be a magical time to visit many of Tuscany's most famous sights, less tourist, mild weather and lots of great food and wine. Contact us to organise a guided tour of any of the major towns and cities in Tuscany. We can also combine your sightseeing with wine tasting, shopping and more!

THERMAL SPAS

Tuscany has the most thermal spas in all of Italy. You don't need to feel stressed to visit a thermal spring, however you will feel relaxed and rejuvenated after soaking in the hot thermal water. Winter time is the perfect occasion to plan a relaxing day visit. Many of Tuscany's spas are set in breathtaking scenery and most also offer wellness treatments such as mud baths or massages. There are thermal spas to suit most budgets, some of our favourites are (click on the links for more info) -
Remember to check dates locally as things can change last minute.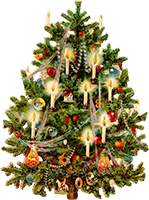 EXPERIENCE MAGICAL
TUSCANY THIS NEW YEAR!
New Year in Tuscany