LUGGAGE SHIPPING

Forward your luggage to your villa in advance, travel light!

Shipping your luggage ahead has many benefits, all of which allow you to enjoy your journey as much as the destination.


Luggage Forward is a company whose door-to-door luggage shipping service is easy, safe and guaranteed to arrive on time. Just think, You can breeze through the airport when you ship luggage to your destination where it will be awaiting your arrival.

CLICK ON THE LOGO OR LINK for more info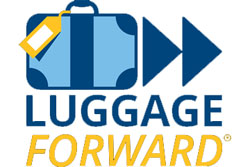 Luggage Forward allows you to book your luggage shipment online using any web-enabled device including your tablet or smartphone.  If you would like to call them, they would love to hear from you!   To get a price for your shipment, you'll just need to know the origin and destination country and number of bags you want to send.  If you would like to book the shipment, you'll also need to have the pickup and delivery address and credit card information ready.


When your luggage is in their care, it is monitored closely by their team of shipping experts as well as by their predictive tracking technology.

Upon delivery, you'll be notified via email, text or phone so you can travel to your destination with peace of mind knowing that your bags are awaiting your arrival.

Luggage Shipping