LUCCA WINE TOUR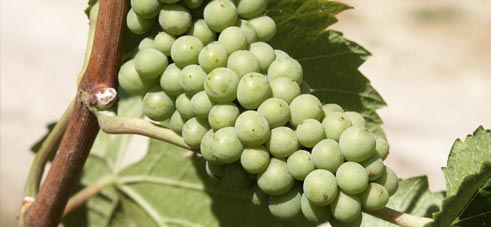 Our Lucca Wine Tour visits a nearby medieval village called Montecarlo, which is off the normal tourist route and where wine makers take a French approach to white wines. The landscape is dotted with noble buildings and olive groves and the tour also visits the historic walled city of Lucca. We offer half day and full day guided tours to Montecarlo wineries by private car or mini-bus. The tour includes wine cellar visits, wine tasting and lunch (for the full day tour only). Winery excursions may be scheduled for any date with two days advance notice, and can be conducted in your language. Pick-up service from your villa can also be arranged.


LUCCA HALF DAY WINE TOUR OUTLINE PROGRAMME

---
(Note: Full programme with winery/restaurant info, guide contact details etc will be supplied on booking)

• 9:00 Departure from your location in Florence or Pisa or Lucca by private minivan with English speaking guide. Pick up service from other locations can be provided with a supplement
• 10:00 Guided visit to the village of Montecarlo
• 11:30 Visit a local winery and wine tasting
• 14:00 Return to your location


Lucca half day wine tour (09:00-14:00 or 14:00-19:00) includes:
private air-conditioned minivan, guide in your language, wine tasting in local winery.
Half Day Prices: Final price depends on group size (min 2 – max 6) and pick up point. Eg - €115 per person for a group of 6 with Florence pick up. Please contact us for a quote for your group.
2019 Prices
| | |
| --- | --- |
| No. in Group | Price per Person |
| 6 | €115 |
| 5 | €125 |
| 4 | €145 |
| 3 | €175 |
| 2 | €245 |
LUCCA FULL DAY WINE TOUR OUTLINE PROGRAMME

---
(Note: Full programme with winery/restaurant info, guide contact details etc will be supplied on booking)


• 9:00 Departure from your location in Florence or Pisa or Lucca by private minivan with English speaking guide. Pick up service from other locations can be provided with a supplement
• 10:00 Guided visit to the village of Montecarlo
• 11:30 Visit to a local winery and wine tasting
• 13:00 Lunch at a local Osteria in Lucca
• 15:00 Guided visit of Lucca
• 16:30 Guided visit to the Italian garden in a local winery/ Villa and wine tasting
• 18:30 Return to your location

Lucca full day wine tour (09:00-18:30) includes: private air-conditioned minivan, guide in your language, lunch and wine tasting in two wineries
Full Day Prices: Final price depends on group size (min 2 – max 6) and pick up point. Eg - €190 per person for a group of 6 with Florence pick up. Please contact us for a quote for your group

2019 Prices
| | |
| --- | --- |
| No. in Group | Price per Person |
| 6 | €190 |
| 5 | €210 |
| 4 | €250 |
| 3 | €295 |
| 2 | €395 |

Lucca Wine Tour