Guide to Tuscany for Families

Lots of useful advice in this Guide to Tuscany for Families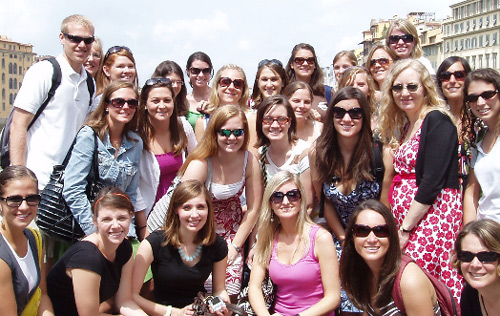 Italy is regularly rated as one of the most child-friendly destinations in Europe and Tuscany is one of the most popular, seductive and beautiful regions within the country. This explains why thousands of visitors return year after year to absorb its gracious charm and beauty, friendly people,peaceful way of life and gorgeous surroundings.

Tuscany lives up to everyone's classic images of Italy - olive trees, Renaissance towns nestling amongst hilltops, cypress trees in neat lines and incredible art, culture, architecture and food. There are several tourist-friendly cities in the region, including Florence, Siena, Lucca and Pisa and these offer a great array of family-friendly accommodation,activities and events.

When travelling with a family, it's worth booking your holiday around the lively local festivals and holidays, many of which incorporate street parades, shows, incredible local food, stalls, exhibitions and more. The Slow Movement has a huge following in Tuscany and it`s very popular with parents looking to introduce their children to real, authentic food - ratherthan fast food junk!

The cities do tend to be very busy with tourists, but the surrounding countryside is idyllic and peaceful and there are various local run guesthouses, small hotels and self-catering accommodations based in the small villages and towns around the main conurbations. The island of Elba is very popular too, with its lovely family-friendly beaches.

Things to do include a visit to Florence, with its architecture and art. See the Arno, eat ice-cream on a carousel, visit the Boboli gardens and admire the fountains and grottos. Older children will love the Uffizi with its incredible art, the science museum and the Duomo`s views. The famous LeaningTower of Pisa is beloved by all - and see the Cantiere delle Navi Antiche di Pisa, which is an ongoing excavation of eleven ancient Roman shipwrecks.Pisa is also a great starting point for boat trips around the natural park, with great bird watching trails and other sports to enjoy.

Lucca is another lovely town for families, surrounded by its ancient original walls and great for lazy bike rides. See St Zita`s mummified body in the Basilica di San Frediano and enjoy the medieval houses and ancient ruins of the Roman amphitheatre. There`s also a popular comic museum! Beach loving families will also love the Versilian coast with its shallow warm waters and outdoor types love the Apuan Alps which are home to plenty ofactivities for the adventurous.

With a family, it`s best to organise a good, reliable rental car, and in Italy Car Hire Offices are in place at the main airports, tourist areas, towns and cities.Make sure you have your documentation and insurance papers in order and take a reliable car that can cope with a variety of terrains. It can be useful to brush up on the Italian Highway Code too, as the roads can be a little confusing to first time Italian drivers!

Return from this Guide to Tuscany for families page to the Family Reunions page