FERRARI EXPERIENCE AND FOOD VALLEY

Ferrari Experience, live the dream - for a day at least!

Live the dream – It's the ultimate dream car, who doesn't dream about owning one of these fantastic cars. Make your Italian holiday complete, enjoy the  experience of a lifetime by entering into the world of Ferrari for a day, Our Ferrari Experience starts with a visit to the award winning Ferrari Museum in Maranello, the home of Ferrari and continues to visit two local producers of world famous local products - Parmesan cheese and balsamic vinegar.


THE FERRARI MUSEUM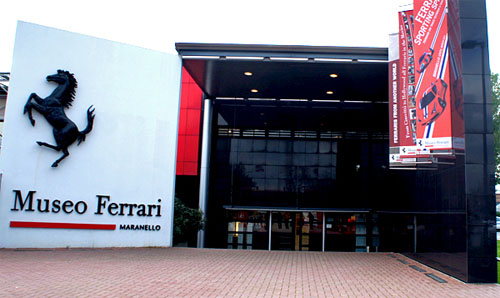 The Museum has several areas including the Victory Hall, where you can see all the trophies and F1 cars driven in the World Championships Ferrari has won since 1999. There is also a section dedicated to Formula 1 with  historical cars as well as the "pitwall", to see where Stefano Domenicali and the engineers work during Grand Prix races. You can even follow a lap of a race with all the relevant data collected to discover how the Ferrari F1 team works.

Packed full of stunning production and F1 cars, objects, films and even a F1 simulator (extra charge, book in advance), you can experience the world of Ferrari up close.

There are permanent displays and also lots of temporary exhibitions throughout the year (when we visited there was a "Ferrari and Hollywood" exhibition showing Ferraris in the movies).


CHOOSE TO TEST DRIVE A FERRARI

The museum visit is fantastic, you'll probably never get so close to so many iconic cars in your life, ever again. But there is more! if you choose – you can actually drive a "real Ferrari!" (see costs below) The 10 min accompanied test drive takes place on the public roads round the Ferrari factory. You have the choice of a 2 seater (driver+instructor) or a 4 seater (driver+instructor+max 2 passengers) if your friends want to come for a spin (see costs below). After the drive you can buy a photo or an "over the shoulder" video of your drive (must haves!).

We have personally lived the "Ferrari Experience", (we took my brother as a birthday treat!). The museum was fantastic – well designed, lots to see and great to be able to get up close to these design classics, my brother loved the F1 simulator. When he found out it was possible to actually take a Ferrari out on the public roads, he couldn't miss the opportunity to tick this one off his bucket list!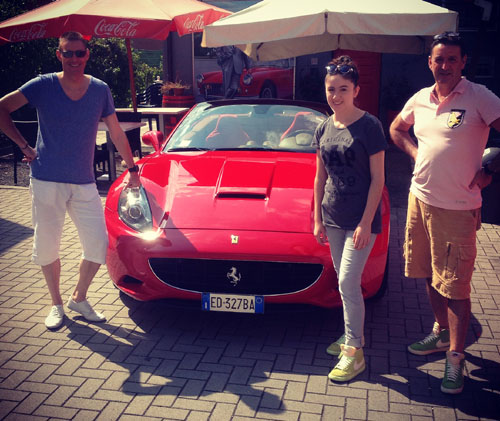 For real enthusiasts you can even book a test drive on the actual Ferrari test track (please check availability beforehand, the F1 drivers may be using the track that day).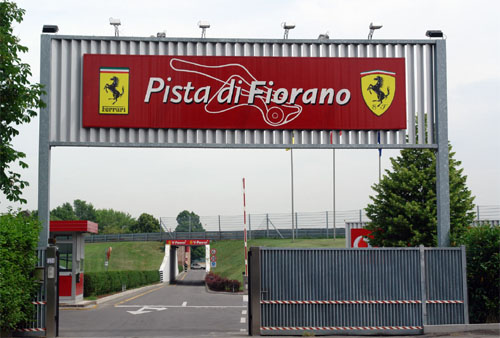 After your action packed  "Ferrari Experience" morning, you'll have time over lunch in a local restaurant to relive your experience with your friends and family.

THE FERRARI EXPERIENCE AND FOOD VALLEY ITINERARY


08:00am - 09:00 am - Departure (exact time depends on your location) from your villa/hotel by private minivan with English speaking guide/driver

10.00 am - Arrival in Maranello and guided visit to the Ferrari Museum with an optional 10 min Ferrari test drive.

1:00 pm - Lunch at a local restaurant in Maranello Village

3:00 pm - Visit to a traditional Parmigiano Reggiano cheese producer and tasting

4.00 pm - Visit to an authentic balsamic vinegar loft in Modena, followed by a tasting

6:00 pm - 7:00pm - You are back at your villa/hotel

COSTS
Cost includes - Private air-conditioned minivan, English speaking guide/driver, guided museum visit, lunch and 2 visits/tastings.

2019 Prices
| | |
| --- | --- |
| No. in Group | Price per Person |
| 6 | €195 |
| 5 | €220 |
| 4 | €255 |
| 3 | €310 |
| 2 | €420 |
OPTIONAL EXTRAS

F1 SIMULATOR - €25  (best booked in advance)
FACTORY AND TEST TRACK VISIT - €15  Tours take place twice daily at 12:30 and 1:30. Must be booked in advance. Interesting even though you don't actually get inside the factory,
PHOTO OF YOU IN A FERRARI – Purchase on day
TEST DRIVE VIDEO "OVER THE SHOULDER" – Purchase on day
FERRARI TEST DRIVE (10 MINS) - €80 - €110 Must be booked in advance

EXTRA PASSENGERS (MAX 2) – €20 per person. Must be booked in advance

TEST DRIVE ON THE ACTUAL FERRARI TEST TRACK - € 1,250   (not cheap, but if you are a real fan!!), Must be booked in advance
Notes:
If guests wish to be passengers, there must be a driver.
You must be over 18 to do a test drive.
If you decide to do the factory/test track visit the times may be adjusted to suit.
Any extras, insurance, videos/photos etc to be paid on the day.


OUR VERDICT!

The Ferrari Experience is a fun day out and a great "the day I drove a Ferrari" story to tell the grandchildren, you'll even have the photos and video to prove it! If you are a Ferrari fan or just love cars, the day could prove to be the highlight of your Italian holiday.