FASHION AND SHOPPING

Designer Museum visit and Designer Outlet Shopping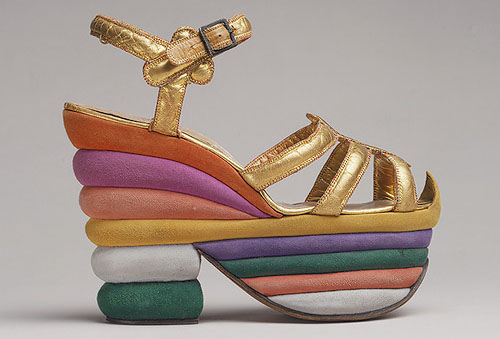 Our Fashion and Shopping experience starts in a chic cafe in the centre of Florence, you've time for a quick coffee before we make our way to either the nearby Salvatore Ferragamo Shoe Museum or the Gucci Museum in Piazza della Signoria (you choose!). The Ferragamo museum is a treasure trove for shoe lovers, with permanent exhibits showing the history and iconic shoe designs by Ferragamo and also temporary exhibitions with "fashion" themes. The Gucci Museum has exhibits showing the history and development of this iconic Florentine luxury brand. It also has a cafe/restaurant, bookshop and gift shop.
You'll have time for lunch on your own before we get down to the serious business of shopping!
Italian Style is famous worldwide and clothes designed by Italian stylists are to be found in top stores in every major international city. It's a well kept secret that many of the goods are made right here in Tuscany using local skills and craftsmanship, which have been passed down through the centuries. Many of the top designers' clothing and accessories are available in local designer outlet centres, usually at greatly discounted prices.
Our next stop is The Mall, a luxury designer outlet centre just 30 mins from the centre of Florence. Immersed in the idyllic Tuscan countryside in an elegant and refined architectural space, The Mall outlet centre is the unique home to a selection of the most exclusive labels of Italian and international fashion including Armani, Gucci, Salvatore Ferragamo, Dior, Alexander McQueen, Valentino and many others. Customers can stroll through shops dedicated to women's, men's and children's clothing and accessories, perfumes, shoes and articles for the home.

ITINERARY
10:00am Meet your guide in a chic cafe in the centre of Florence
10:30am Visit either the Ferragamo Shoe Museum or the Gucci Museum (your choice)
12:30pm Lunch on your own
1:30pm Travel to The Mall, Luxury Designer Outlet near Florence, have fun shopping!5:30pm Travel back to the centre of Florence with your bargain designer purchases!
6:30pm Arrive back in the centre of Florence

2019 Prices
| | |
| --- | --- |
| No. in Group | Price per Person |
| 6 | €143 |
| 5 | €159 |
| 4 | €184 |
| 3 | €225 |
| 2 | €308 |