CHOCOLATE AND GELATO TASTING

Chocolate and Gelato, the perfect Italian duo!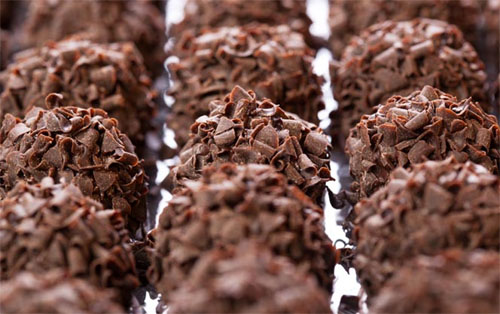 Tuscany and Florence in particular, had a very important role in the introduction and diffusion of chocolate in Italy, in fact the recipe for a hot chocolate drink specially designed for the Medici family was once a carefully guarded "state secret"!  Our trip into the world of Tuscan chocolate and gelato begins in the morning with a visit to a local chocolate making workshop, where we'll a watch a demonstration showing how top quality chocolate is made and then get the opportunity to taste a number of different types of craftsman made chocolate. Then we'll have a light lunch in a local restaurant (2 courses+wine/water/coffee) and after lunch we'll visit a nearby ice cream parlour, to find out why Italian gelato tastes so good! and of course! a tasting.
THE ITINERARY

10:00 am - Meet at the Dante monument in Piazza S. Croce  in Florence
10:30 am - Visit a local chocolate making workshop. Watch a chocolate making demonstration and guided chocolate tasting
11:30 am – Visit another local chocolate maker, Guided chocolate and ice-cream tasting.
1:00 pm - Lunch at a local restaurant (2 course+wine/water/coffee)
2:30 pm - Visit a well known ice cream parlour to learn why Italian gelato tastes so good!! and then tasting (of course!)
4:00 pm – Return to your accommodation


2019 Prices
| | |
| --- | --- |
| No. in Group | Price per Person |
| 8 | €65 |
| 7 | €69 |
| 6 | €75 |
| 5 | €77 |
| 4 | €87.50 |
| 3 | €105 |
| 2 | €115 |

Chocolate and Gelato Tasting