CHOCOLATE AND GELATO TASTING ENQUIRY
Chocolate and Gelato, the perfect Italian duo!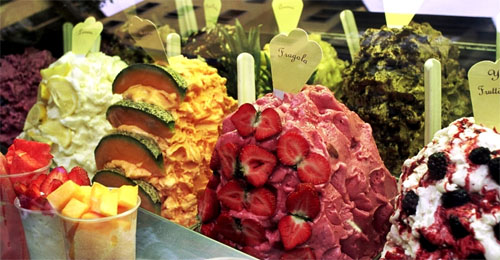 Our trip into the world of Tuscan chocolate and gelato begins in the morning with a visit to a local chocolate making workshop, where we'll learn how top quality chocolate is made and then get the opportunity to taste a number of different types of craftsman made chocolate. Then we'll have a light lunch in a local restaurant and after lunch we'll visit a nearby ice cream parlour, to find out why Italian gelato tastes so good! and of course! a tasting.
To book a Chocolate & Gelato Tasting, please complete and submit the form below.

Chocolate and Gelato Tasting Enquiry